An entire event dedicated to our wine
St. Magdalener Culinarium
Can there be a better way of getting to know the producers and their wines than having a chat with them? The event in honor of this popular red wine, is what you are looking for.
Producers of St. Magdalener are going to present their wines during a special event in Bozen.
Don't miss the unique event entirely dedicated to St. Magdalener's wines. Discover the secrets of this elegant red wine and experience an idyllic atmosphere in the Classico winegrowing area.
2020 organized by the winecity Bolzano/Bozen: Santa Maddalena Wines Culinarium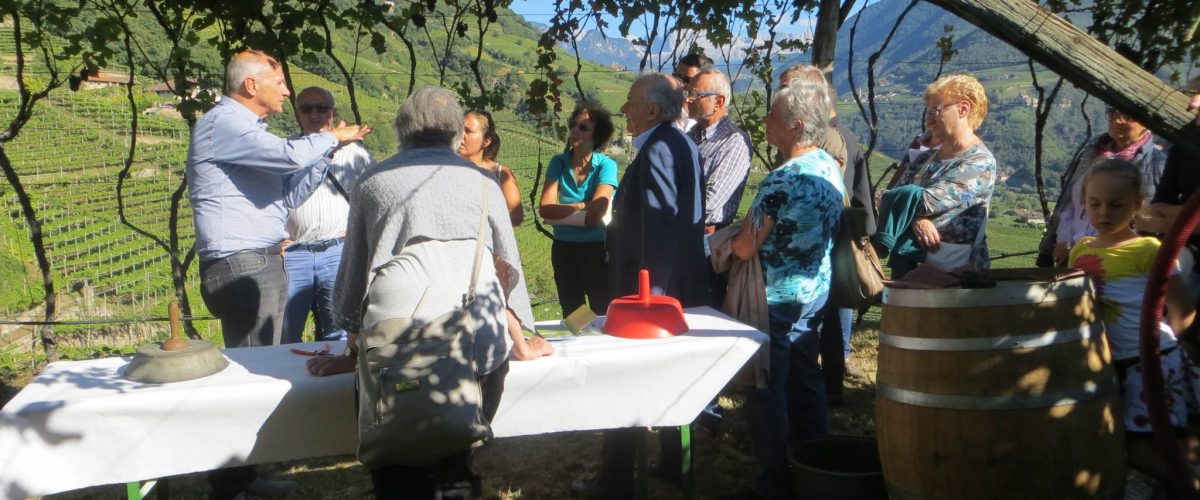 "You can respect traditions without being dull and antiquated: Although the region has a very long wine-growing tradition, today's St. Magdalener is a fresh and elegant, easy-drinking wine that also appeals to many young wine drinkers."
Hannes Spornberger from the Kandlerhof, one of the organizers of the St. Magdalener's Day
Number of producers 2018
20
Wine tasting 2018
20-40 wines
Visitors in 2015
approx. 150