EVENTS IN THE SIGN OF OUR WINE
The producers of St. Magdalener invite you to various events and tastings throughout the year:
Vinea Tirolensis
As part of the trade fair HOTEL, there will be a wine tasting event organised by the Free Winegrowers South Tyrol on Wednesday 19.10.2022 from 10:00 to 17:00. Numerous representatives of the St. Magdalener will be there. An opportunity to taste these wines side by side.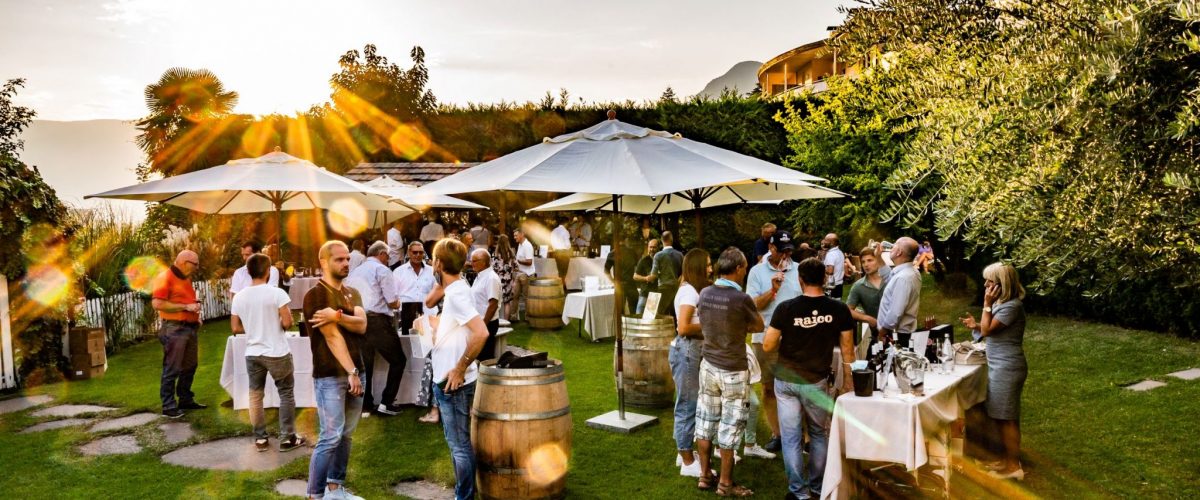 "You can respect traditions without being dull and antiquated: Although our region has a very long wine-growing tradition, today's St. Magdalener is a fresh and elegant, easy-drinking wine that also appeals to many young wine drinkers."
Hannes Spornberger, Kandlerhof
Number of producers 2018
20
Wine tasting 2018
20-40 wines
Visitors in 2015
approx. 150