EVENTS IN THE SIGN OF OUR WINE
The producers of St. Magdalener invite you to various events and tastings throughout the year:
Calici di stelle
On Wednesday 10th of August 2022 from 6pm, a very special wine tasting will take place in the centre of Bolzano. This event is one of the highlights of the summer. In the atmospheric setting of Bolzano's arcades, visitors can taste the fine wines of Bolzano surroundings.
The producers of Bolzano are available for information and present their best wines. The wines can be tasted in a convivial atmosphere.
Aperitivo lungo
on Friday 2nd of September 2022
17.30 – 23.00
on the St. Magdalena hill
with live music
entrance fee: 30,00€ including beverages and fingerfood
Shuttle-service from Rentsch/Rencio
reservation necessary: +39 0471 307000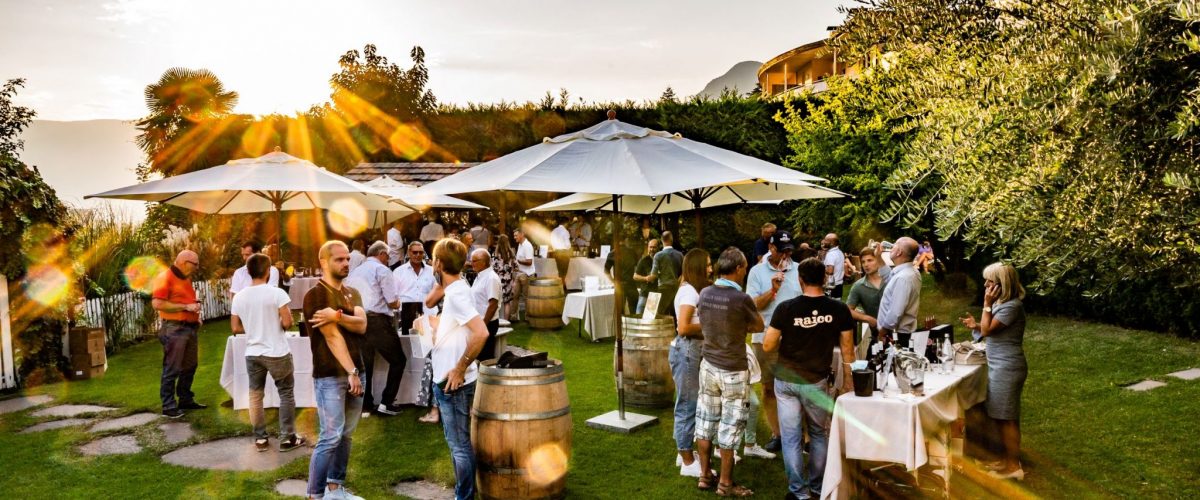 "You can respect traditions without being dull and antiquated: Although our region has a very long wine-growing tradition, today's St. Magdalener is a fresh and elegant, easy-drinking wine that also appeals to many young wine drinkers."
Hannes Spornberger, Kandlerhof
Number of producers 2018
20
Wine tasting 2018
20-40 wines
Visitors in 2015
approx. 150