Wineries and wine estates
St. Magdalener cellar visits & wine tasting
Would you like to see where the wine has its origins, where it is deeply rooted in the soil? A tour of the wine cellars with a tasting session and guided tour of the vineyards is the way to do it.
The wine growers, wineries and wine estates are happy to provide wine lovers with a personal insight into their work in the original area of cultivation of the St. Magdalener – here where the old farm traditions are still respected and many wine growers make their own quality wine for cellar-door selling.
Come and get to know the St. Magdalener better by visiting some of the fifty producers. Take a look at the cellars and purchase this enticing red wine direct from the vintner.
Online shopping St. Magdalener list link shop/store | map producers/vigne St. Magdalener mapbox, St. Magdalener uMap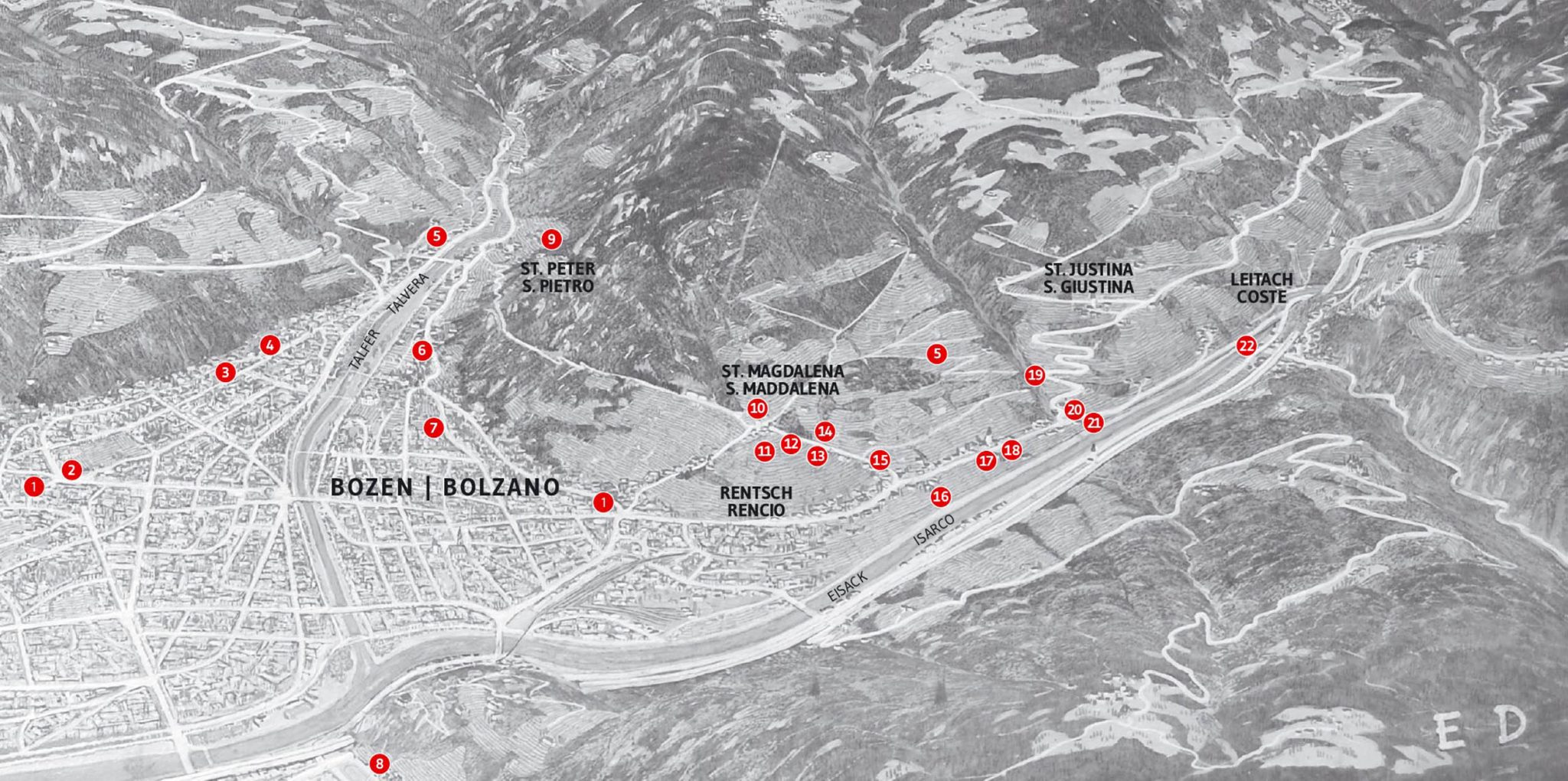 St. Magdalener producers, members in the territory
St. Magdalener producers, members outside of the territory

Opening hours for wine sales

Cellar visits & wine tasting